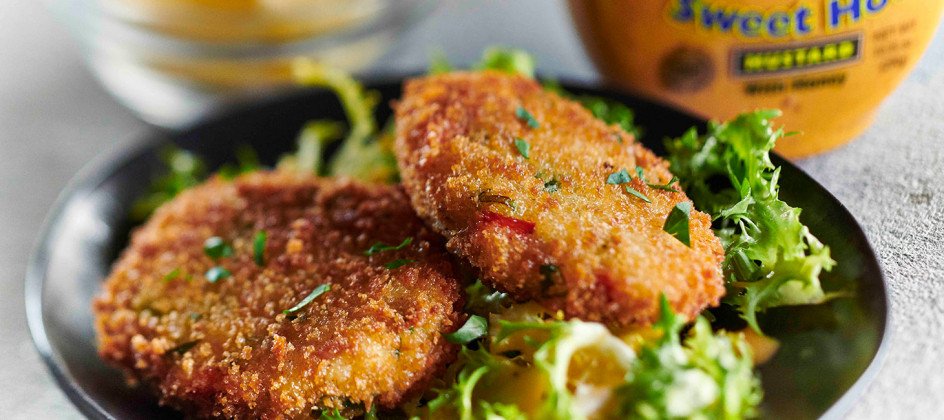 Get fancy by plating these homemade, better-than-store-bought-could-ever-be crab cakes on a frisée salad with vinaigrette.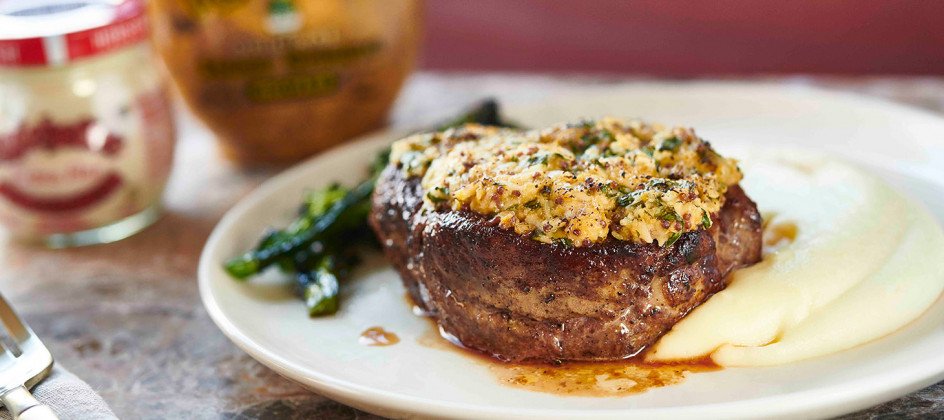 Classic meat and potatoes – taken up several notches! This crusted filet recipe is bursting with flavor from all angles.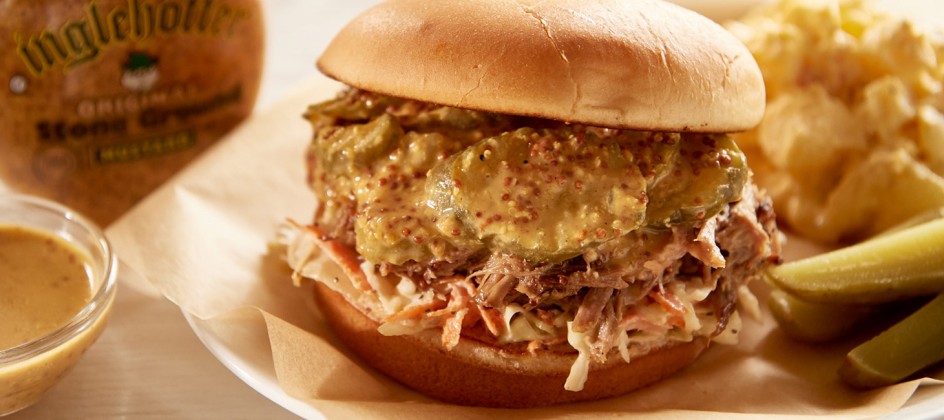 Go all out with slow cooker pulled pork, homemade mustard BBQ sauce, coleslaw, and spicy Stone Ground Mustard pickles. Delicious!